Pick Your Pathway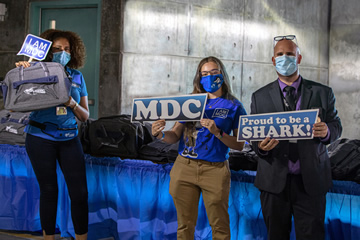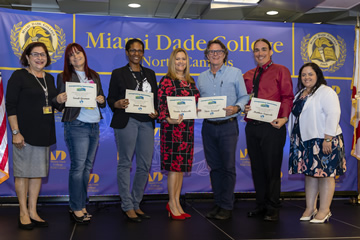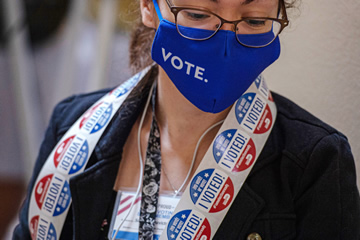 Service
Volunteer work that aims to improve the community through organizations such as a nonprofit, government agency, school, grassroots organization, or through iCED-approved projects. Refer to our Standards for Service.
Academic Service-Learning (AS-L)
AS-L is service that is intentionally integrated into your course. Service must be directly related to your class subject matter and meet an identified community need. Intentional, ongoing critical reflection must be incorporated into your course to help connect your students' service with the course objectives and with civic learning.
Academic Service-Learning Deadlines
Deadlines are set by the professor. iCED recommends that a) students find and start their service as early in the term as possible, generally within the first two-three weeks, and b) submit their hours via the MDC Changemaker Hub approximately two weeks before the end of the term.
Civic Leadership
The Faculty Facilitator role is iCED's primary Civic Leadership position for MDC faculty. For questions on implementing CLDE programming into your course, reach out to your campus' Facilitator today!
Democratic Engagement
Experiences that prepare students for informed, engaged participation in their communities' civic and democratic life by providing opportunities to develop civic knowledge, skills, and mindsets.
iCED's Civic Action Scorecard
Take Action. Score Points. Earn Awards.
The Civic Action Scorecard is an open educational resource (OER) for course instructors wanting to incorporate civic action, optionally including but not limited to service and voter engagement, into their courses. While Miami Dade College continues to produce civically empowered leaders, there are still gaps in the likelihood of MDC's unique student body accessing and finding efficacy in their vital role as participants in civic life. Miami Dade College, "Democracy's College", is comprised of a student population of primarily non-White, low-income, and immigrant students (Miami Dade College, 2019). These factors increase the likelihood of experiencing implications of the civic empowerment gap, defined as a barrier to gaining knowledge, skills, and confidence to be an active and influential participant in civic and political life, generally linked to an individual's ethnoracial, citizenship, and economic classifications (Levinson, 2012, p. 31-32). Without closing the civic empowerment gap through active participation, our communities risk losing out on representation of MDC's diverse and complex student body in the creation and upholding of Miami's civic and democratic structures and values. We present the Civic Action Scorecard as an equitable, accessible, and diverse guide towards civic empowerment for all.
If you are incorporating the Scorecard into your courses as a required or extra credit assignment:
Review the Civic Action Scorecard and its 90+ Civic Actions.
Direct your students to the Student page to print out their Scorecard Planning Sheet and select the actions they will complete. The Student page and the Scorecard Planning Sheet include instructions on how to access and submit actions in the Changemaker Hub.
Contact your campus' iCED office to assist with planning, class presentations, viewing your students' participation and reflection assignments in the Hub, syncing the Scorecard with Canva, and general support!



*Participating in the Scorecard is open to all MDC students, faculty, staff, and alumni!
Unify America Challenge
If you're worried about how divided we've become and want a simple but powerful way to help this country heal, join the dozens of MDC faculty who are building the Unify Challenge into their courses – it takes 60 seconds to sign up and just one hour of a student's time! Students are paired with someone who lives outside their "bubble" over a video call. They take a guided survey together about goals for America across a dozen topics. It's fun, fascinating, and might even give us all a little hope! More than 500 MDC students have participated and rated the experience 9.47 out of 10. Click here for the MDC landing page for Unify America and contact your campus' iCED office for assistance.
Voter Engagement
Visit MDC's one-stop election readiness site: register to vote, sign-up for vote-by-mail, check voter registration status, update voter registration address, learn about important deadlines and more!