Performing Arts and Industries
Dance
The MDC Kendall Campus Dance program is a  two-year dance curriculum that prepares students to transfer for a four-year institute. Students participate in the rigor of formal dance training with a flexible curriculum that culminates in an Associate of Arts Degree (A.A.).  
A highly qualified faculty guide students through a wide range of forms that include classical ballet, traditional and contemporary modern dance. Dance training is reinforced through performance studies, workshops, master classes, and lecture presentations.  
You can play a part in transforming the lives of our talented dance students through scholarships and academic program initiatives. Your contribution ensures that PAI continues to be a vital source in enriching the lives of students and the community through the performing arts.
Support the performing arts today!
Copperbridge Foundation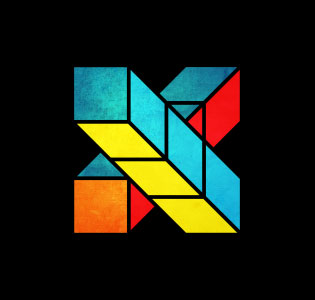 Join CopperbridgeFoundation in collaboration with The Joyce Theater, Miami-Dade College, and Hedwig Dances for a two-night retrospective of Cuban Contemporary Dance with four of Cuba's top Contemporary Dance Companies. Moderated by Ross LeClair from The Joyce Theater, guests will include choreographers and dancers from companies including Malpaso, Retazos, Mi Compañía (formerly DanzAbierta), and Narciso Medina Dance Company. This free online event is a compilation of contemporary Cuban dance companies that Copperbridge has had the pleasure of hosting in the United States over the last decade.
Part 1
November 16 at 6:00 PM ET
Moderator: Ross LeClair, The Joyce TheaterCommunity Partner: Michelle Grant-Murray, Miami Dade College Kendall Campus DanceDance companies: Malpaso Dance Company and Narciso Medina Dance Company

Collaborators include:
Hedwig Dances
Swiss Embassy
Miami Light Project
The Joyce Theater
Miami Dade College
FUNDarte
Jubilation Dance Ensemble
Jubilation Dance Ensemble (JBE) is a Dance Club that performs various genres of dance. JDE performs at MDC and participates in master classes, dance festivals, conferences and various academic events throughout the community. An audition is required to perform, but any enrolled student may join the club.
For more information about MDC Kendall Dance Program and/or Jubilation Dance Ensemble please contact, Michelle Grant-Murray, Coordinator of Dance, mgrantmu@mdc.edu or 305-237-2638.
Dance Career and Related Fields
Exercise Physiology 
Choreographer
Performer
Arts Administrator
Dance Educator
Physical Therapy
Costume Designer
Dance Photographer
Dance Ethnographer
Somatic Instructor
Massage Therapist