Performing Arts and Industries
Music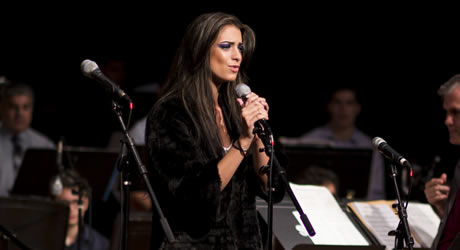 The music department has guided its students to top universities in our state and around the nation, success stories underscored by our articulation agreements with Barry University and the prestigious Berklee School of Music. The  articulation agreements allow Associate in Arts pathway students to continue their educations at prestigious four-year institutions .
In addition to providing private instruction on all instruments, the department is home to a variety of associate degree options and performance ensembles that foster the development of creativity, proficiency, and perspective. Many credits earned toward an associate in arts degree at the College may transfer to four-year institutions within Florida's State University System.
You can play a part in transforming the lives of our talented music students through scholarships and academic program initiatives. Your contribution ensures that PAI continues to be a vital source in enriching the lives of students and the community through the performing arts.
Support the performing arts today!
Student Activities & Involvement
Vocal Fusion
Vocal Fusion is MDC Kendall's premier contemporary vocal ensemble that specializes in jazz and popular music. The group features unique vocal harmonies and incredibly interesting arrangements of jazz and popular music. Our Vocal Fusion Club works creatively and musically to give back to the community and the students on campus.
 Learn more about Vocal Fusion here.
Opus One
The purpose of Opus One shall be to serve the community by mentoring developing musicians, supporting fundraising events for non-profits and foster a social environment that focuses on classical musical performances to share with the community. The goal of our organization is to provide its members with opportunities to grow and gain experience in their desired musical fields at Miami-Dade College Kendall Campus.

Ensembles
From Renaissance to rock – small group to concert band – the department's wide range of performance ensembles offer diverse opportunities for students with a passion for music