Computer Courtyards & Tutoring Labs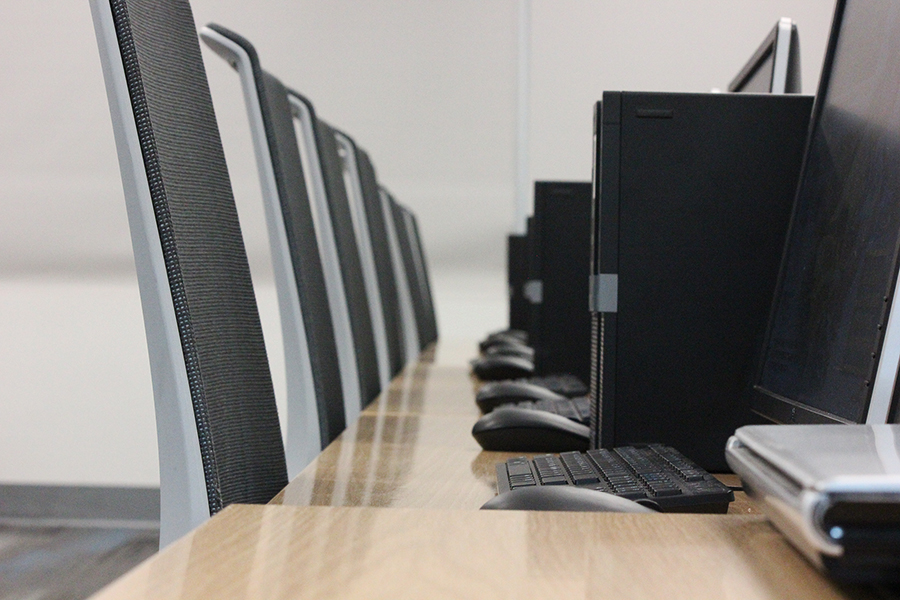 Learning Resources Labs and Computer Courtyards offer students and faculty a wide array of supplemental assistance to ensure academic success. Our facilities house state-of-the-art technology and software, as well as knowledgeable tutors who can provide face-to-face instruction in a variety of courses such as math, writing, reading, business, natural science, health sciences, speech, test preparation, and more.
For more information on how to meet with a tutor virtually, please visit our Online Tutoring LibGuide.
| Lab Name | Room | Phone |
| --- | --- | --- |
| Air Traffic Control Lab | F214, F215, F218 | 305-237-5950 |
| Computer Courtyard | D101 | 305-237-5153 |
| Flight Simulator Lab | A115 | 305-237-5900 |
| Learning Commons | D101 | 305-237-5153 |
| STEM Lab | D105 | 305-237-5229 |
| Writing Support Lab | D101 | 305-237-5153 |
| Lab Name | Room | Phone |
| --- | --- | --- |
| Business Lab | 6011-00 | 305-237-6692 |
| GED Lab | 1217 | 305-237-6273 |
| Honors College Computer Lab | 6023-17 | 305-237-6713 |
| Math/Science Lab | 6011-00 | 305-237-6116 |
| Reading/Writing/Speech Lab | 6011-19 | 305-237-6720 |
| World Languages Lab | 1218 | 305-237-6623 |
| Lab Name | Room | Phone Number |
| --- | --- | --- |
| Academic Support Lab | 2121 | 305-237-8986 |
| Computer Courtyard | 1124 | 305-237-8508 |
| EAP Lab | 2120 | 305-237-8948 |
| The Lair Science Lab | 1211 | 305-237-4821 |
| STEM Space | 2214 | 305-237-8529 |