Goldman Sachs 10,000 Small Businesses is an investment to help entrepreneurs create jobs and economic opportunity by providing greater access to education, capital and business support services. Goldman Sachs 10,000 Small Businesses provides business education, support services and pathways to capital for growth-oriented entrepreneurs. Participants gain practical skills to take their business to the next level, with topics like financial statements, negotiations, and marketing. Participants develop an actionable growth plan for their business with the help of advisors and a network of like-minded entrepreneurs. The program is free for participants and delivered in partnership with academic institutions across the country. To date, Goldman Sachs 10,000 Small Businesses has served nearly 12,300 businesses in all 50 states, Washington D.C. and Puerto Rico.
---
Resources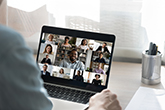 Join us for our monthly series dedicated to engaging conversations on entrepreneurship and small business advocacy. Learn more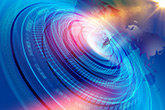 Read the latest news and alumni highlights.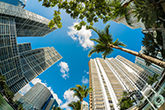 The 10,000 Small Businesses curriculum is designed to help entrepreneurs develop the skills needed to recognize new opportunities, embrace practices that increase business growth, and create jobs in their communities.