One-Stop VIP Registration Experience
Join a Blackboard session where an advisor will walk you through the registration process.
Kendall Campus at a Glance
The Kendall Campus, situated on a 185-acre tract of trees and lakes, opened in 1967. The campus features 13 buildings equipped with the latest technologies, a wellness center, athletic fields and an Olympic-sized pool. The campus offers comprehensive range of learning opportunities. Kendall provides students with transfer programs designed to facilitate the move to four-year institutions, programs that enhance and modernize professional and technical skills, and preparatory programs for licensing or certification. The campus is the home of MDC athletics. It is home to a wide variety of academic programs and specialized institutes and offers:
Bachelor's degree
Associate degrees
College-credit and vocational certificate programs
Continuing Education and professional development opportunities
Get Started Today
Registration is currently open.
---
Featured Programs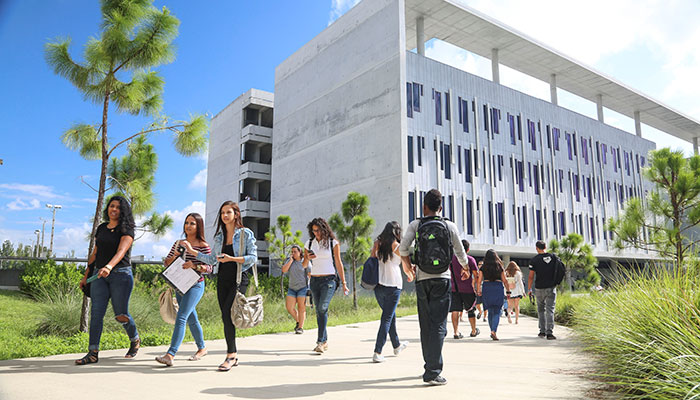 Fast Track Sharks
The Fast Track Sharks program is a unique program designed to help incoming freshmen transition to college by providing a strong academic foundation, individualized advisement, and a supportive learning environment. The program is intended for students interested in earning a College Credit Certificate or a head start on your Associate in Arts degree. The Fast Track Sharks program provides free tuition and fees for Florida residents, but enrollment is limited!
Students earn 6 college credits
Free tuition for Florida residents
Includes textbooks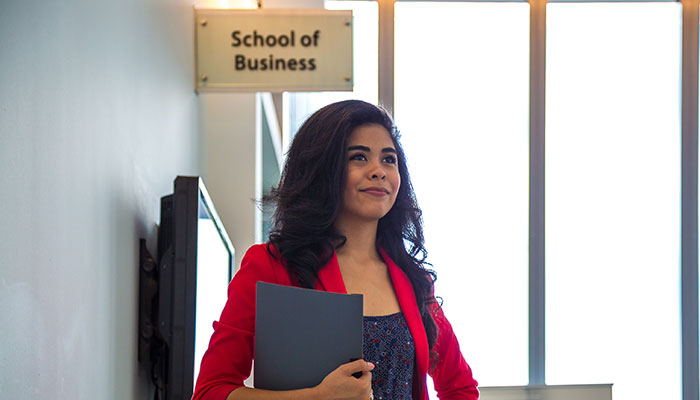 Miguel B. Fernandez School of Global Business, Trade and Transportation
Associate in Arts - Business Pathway (2-Year Degree)
Provides fundamental knowledge of business and completes all general education requirements before easily transferring to another 4-year Institutions
Bachelor of Applied Science (4-Year Degree) with concentrations in:
Accounting
Hospitality and Restaurant Management
Human Resources
Supervision and Management
Supply Chain Management
Why MDC?
Study Close to Home with Affordable Tuition and Transferable Credits
Easy Transfer to 4-year Institutions

MDC graduates are regularly accepted at Harvard, Yale, Columbia, Georgetown, Stanford, and many other top institutions that have a transfer agreement in place with the College. While admission to the college of your choice is not guaranteed, the Florida Statewide Articulation Agreement does guarantee upper division admission to a state college or university in Florida when you earn an A.A. degree.

2 + 2 @ MDC Kendall

Florida Pathways to Success

Florida's 2+2 Pathways to Success is designed to allow students who wish to earn a bachelor's degree to begin by completing their first two years at a two-year institution such as MDC. The State of Florida has established a statewide articulation agreement that defines this approach and has adopted policies to guarantee admission into Florida institutions. The Connect4Success program at Florida International University is one example of this type of agreement between FIU and MDC.

Out-of-State Transfer Pathway Even though MDC offers formal agreements with more than 60 different colleges and universities worldwide, other institutions accept our alumni too. Visit Transfer Information for additional agreements.

Benefits from a 2+2 Transfer Pathway In addition to experiencing a quality education, a 2+2 Transfer Pathway at MDC allows students to graduate with less debt while adjusting to college without leaving home right away. Since many students need to work full-time, they also appreciate the more flexible evening and/or weekend course schedules. Students are often surprised by the ways they mature while gaining clarity towards their future goals during their time at MDC. Visit Florida 2+2 Pathway to Success programs for more information.

Smart Money

American Dream Scholarship

The American Dream Scholarship

picks up where other aid and scholarships leave off, ensuring that bright, qualified students have the means to continue their education. High school graduates who have earned a standard high school diploma, GED, or home school diploma in Miami Dade County during the May-July 2021 period (without a previous degree) are eligible to receive this unique opportunity.

Florida Bright Futures Scholarship: Miami Dade College is proud to accept the Florida Bright Futures Scholarship, which is a lottery-funded scholarship program that rewards students for their academic achievement. Students must complete their Initial Student Florida Financial Aid Application during their senior year of high school before graduation. Starting your education at Miami Dade College is a smart financial decision. You will be able to save money during the first two years which can be applied to tuition and fees for your bachelor's degree.

MDC Scholarships: We offer various scholarship opportunities for new, continuing, returning, and transfer students. Scholarship eligibility can be based on factors such as program of study, community service, extracurricular activities, residency, campus/club organization, financial need, veteran, etc., but all students must enroll in at least 6 credits for each term a scholarship is awarded.

Have questions? Contact The New Student Center at knsc@mdc.edu or call (305) 237-0713.
Upgrade Your Skills and Get Hired!
Quick Certificate Programs for In-demand Jobs

You can enter the workforce with in-demand skills or prepare for further studies with a degree from MDC. With over 300 programs, students have study options that range from the traditional to the innovative.

Flexible scheduling options and weekend classes helps you create a schedule that suits your lifestyle.
Hundreds of Programs and Financial Aid Available
Financial Aid

Miami Dade works with a number of financial aid and scholarship programs to help you pay for college. Make sure to apply for financial aid, you may be eligible for scholarships and other aid to help you realize your dream of going to college.

Looking to gain experience while studying? MDC's Financial Aid Work Programs allow students to work and earn money to pay for their education. Part-time and full-time students who demonstrate financial need are eligible!

Visit Financial Aid