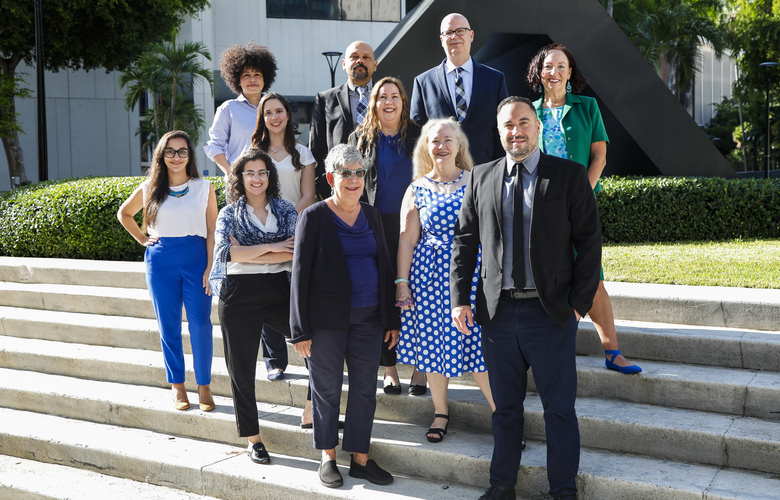 Resource Development Services
Research and dissemination of funding opportunities
Proposal development support
Funding searches
Communication with the funding agency
Acquisition of all signatures and approvals for grant projects
Training opportunities
Proposal development resources
Funding webinars
Sample proposals
Proposal writing guides
The Bottom Line
Resource Development capitalizes on grant-related opportunities and brings in an average of $30,000,000 annually. More than just dollars and cents, these numbers represent success that makes a real difference throughout the College and our community.
Upcoming Grants 101 Workshops
This workshop covers the basics of grant seeking, including developing a concept paper for a grant project and writing a proposal in response to a specific funding program. Participants will gain an understanding of how to work with MDC Resource Development to secure funding and how to take a concept from the idea stage to a mature proposal that fits the requirements of a funding agency.
To register, please visit the MDConnect-Learning Dashboard or visit the CIOL website using the reference number listed above if you would like to attend. Should you have any issues with registration, please contact CIOL for assistance
| Date | Time | Campus | Registration Code |
| --- | --- | --- | --- |
| January 23 | 1-3 PM | Medical | GRT1003-29 |
| February 26 | 1-3 PM | Padron | GRT1003-30 |
| March 26 | 2-4 PM | Homestead | GRT1003-31 |
| April 23 | 2-4 PM | Wolfson | GRT1003-32 |
| May 28 | 2-4 PM | West | GRT1003-33 |
$6,751,618 Award for MDC Wolfson
Through this program, the agency supports services aimed at the English language, adult education, and vocational training needs of refugees. Miami Dade College will provide (1) vocational English for speakers of other languages; (2) employability skills training; (3) vocational training in the form of postsecondary adult vocational certificate programs, continuing workforce education, and college credit certificate courses; (4) transportation assistance in the form of Metro passes; (5) reimbursements for translations and evaluations of foreign-earned credentials; and (6) citizen preparation classes. Funding is offered for a maximum of two years and is contingent upon legislative allocations. For year one, $6,751,618 will be awarded. The College will use grant funds for personnel costs, equipment educational materials, and testing costs.