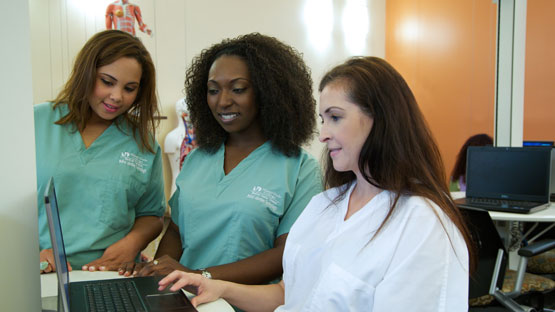 Program Overview
In as little as one year, you can earn your health informatics certificate and prepare for a career as a vital member of a wide variety of health care organizations. As experts in the computerization of health data and implementation of medical record systems, health care informatics specialists are an important liaison, helping to interpret, process, collect, and research health records and related data.
You'll earn valuable real-world experience at medical facilities throughout South Florida, through the clinical portion of this program.
Program Details
Build the skills you'll need to succeed in the world of health care informatics. You'll learn about:
Medical terminology
Health information management
Health information technologies
Electronic health records
And more
Career Prospects
Employment of medical records and health informatics specialists is expected to grow much faster than the average for all occupations, driven by an aging population and increasingly technical health care facilities. An education in health care informatics opens doors to a variety of workplaces that include:
Physician's offices
Government
Hospitals
Nursing and residential care facilities
About the College Credit Certificate
Focusing on a specific job or set of skills, these programs require fewer credits than an associate degree and are Florida Department of Education Certified College Credit programs. The credits granted will apply to a related A.S. degree.
Program Location
Additionally, the clinical experience portion of the program requires students to report to assigned clinical facilities within Miami Dade County.