Fire Science Training Programs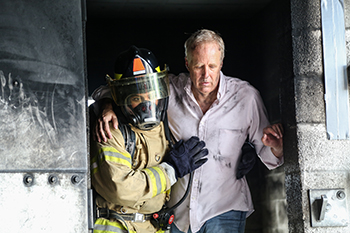 The Fire Science Program provides opportunities to enter into the fire service as a firefighter, fire safety inspector or other positions. Many prospective students ask, "How do I become a firefighter?" Your adventure starts here with Miami Dade College Fire Science Program. Most fire rescue departments require applicants to possess their state firefighter certification and their EMT certification in order to apply for a firefighter position. Attaining the firefighter certification and the EMT certification, along with fire safety inspector certification or A.S. degree in Fire Science Technology increase your chances of securing employment in the fire service field.
The Fire Science Program area provides educational opportunities for certified firefighters, prospective firefighters, and other fire career paths for entry into the fire career workforce via certifications, attainment and improvement of workforce skills and abilities applicable to the fire rescue service, and preparation for advancement within the fire rescue or emergency management arena through credit, career technology education, and other course offerings.
Training and Services Offered
Fire Safety Inspector Preparation Courses

Fire Fighter Certification
Live Fire Trainer I Certification
The 40 hour Live Fire Trainer I course meets the requirements of the Bureau of Fire Standards and Training for a student to take the state certification examination.
The 8 hour refresher course meets the requirements for the continuing education to recertify as a Live Fire Trainer I.
Live Fire Training
Our live fire training courses feature a variety of realistic scenarios that hone skills and develop situational awareness.
Burn Building – Our two story burn building comprises three burn rooms on the first floor utilizing gas fired props and two Class A burn rooms on the second floor. Multiple and varied training evolutions can provide the new fire fighter and the seasoned fire fighter a challenging live fire platform to increase their fire extinguishment skills and hose management abilities.
Exterior Live Fire Prop Field – All these props are live fire using LPG which includes a flammable liquid tank, a pressurized flange, transformer fire, and liquid fire pit.
Vehicle Prop – This live fire gas prop has three different fire compartments; the engine, passenger, and truck for a realistic scenario based training for response to vehicle fires.
Custom Training Packages
We can customize training courses or packages to meet the needs and requirements of the customer using our classrooms, seven story training tower, large training ground with multiple hydrants, exterior live fire props, forcible entry propos, fire fighter self-rescue props, burn building, and other training platforms.