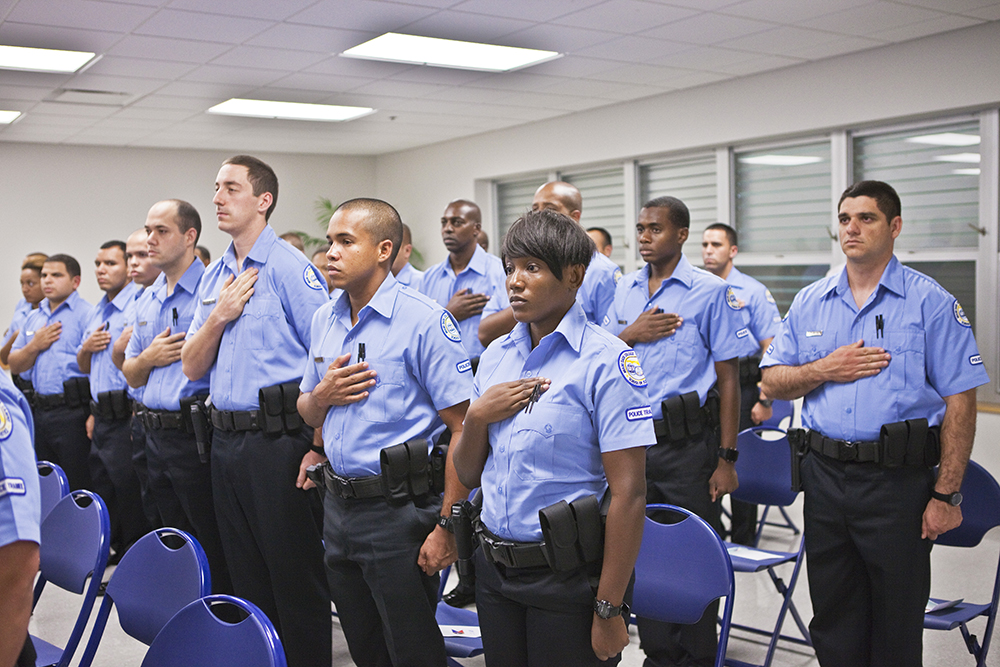 Florida Law Enforcement Academy
Due to the Coronavirus all Law Enforcement Academy start dates have been postponed. Applications will NOT be accepted, at the moment, as we are in a remote setting and original documents are required to be brought in person. Stay Safe!
Program Code: 57022
Full-time: Approximately six months; Part-time: Approximately 9 months
The full-time Florida Law Enforcement Academy runs Monday – Friday. Class hours change during the training to achieve certain objectives. On graduation and passing of the State Officer Certification Examination, you are considered a certified law enforcement officer.
The School of Justice also conducts a part-time Florida Law Enforcement Academy Tuesday, Wednesday, Thursday nights and Saturdays.