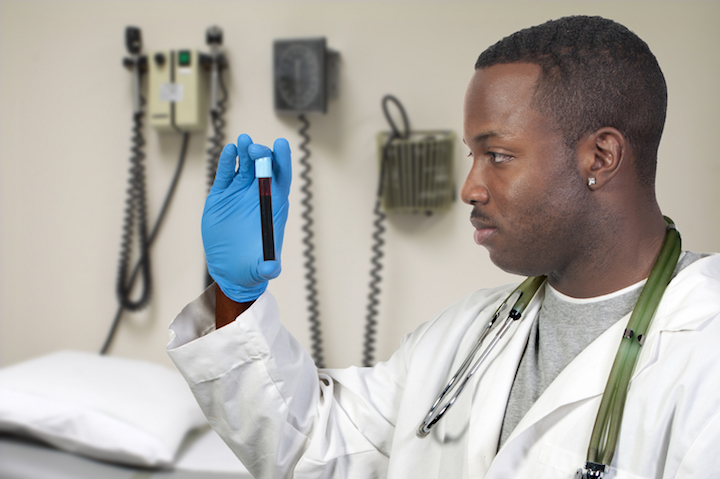 EDGE Scholarship Program
Apply for EDGE Scholarship. Receive tuition assistance, mentorship opportunities, access to internships, and dedicated advisors who will help you navigate the college experience.
Program Overview
The Phlebotomy Technician program is designed to prepare students for employment in a hospital laboratory, blood center, or other health care facility to draw blood by venipuncture and capillary puncture.
Students are taught safe and efficient work practices in obtaining adequate and correct blood specimens, labeling specimens, and transporting specimens correctly to the appropriate laboratory sections. The Center for Disease Control (CDC) guidelines for HIV/AIDS, Hepatitis B and other diseases are stressed.
Estimated Cost
Student Testimonial
Program Details
This is a Career Technical Certificate program. The Medical Campus Medical Phlebotomy Program is a Career Technical Education Certificate program that is a one to two semester course of study requiring 5.5 CTE credits (165 contact hours). Courses are offered mainly in the evening; there may also be a few morning offerings.
The Phlebotomy Program provides learning experiences that enable the student to acquire and assimilate the necessary skills to function effectively as a supportive health care provider. This program is highly demanding, and students are therefore more successful if they do not work while in the program. If students must work for financial support, the program strongly recommends a limit of 20 hours of employment per week. Students should also consider family responsibilities before committing to a full-time accelerated program.
To facilitate the clinical portion of the program, students are assigned to a clinical facility within Miami Dade County. Students are responsible for their own transportation to the campus and to various agencies in the community to which they are assigned for clinical experiences. Students enrolled in the clinical portion of the program are required to complete the Miami Dade College Student Health Record and criminal background check process. Areas of study in this program include:
Introduction to Healthcare
Phlebotomy Theory
Practical Aspects of Phlebotomy
Phlebotomy Practicum
Career Prospects
This program prepares students for an entry level position in the healthcare field in just one to two semesters of training. Phlebotomists graduated at MDC Medical are in high demand in the medical institutions in the area due to the quality of the knowledge and practical level of graduates. The expertise earned in the Phlebotomy program has proven to be an excellent path that with further studies can lead to other careers in the medical field such as:
Medical Lab Technician
Medical Lab Assistant
Nurse
Program Location