Career Paths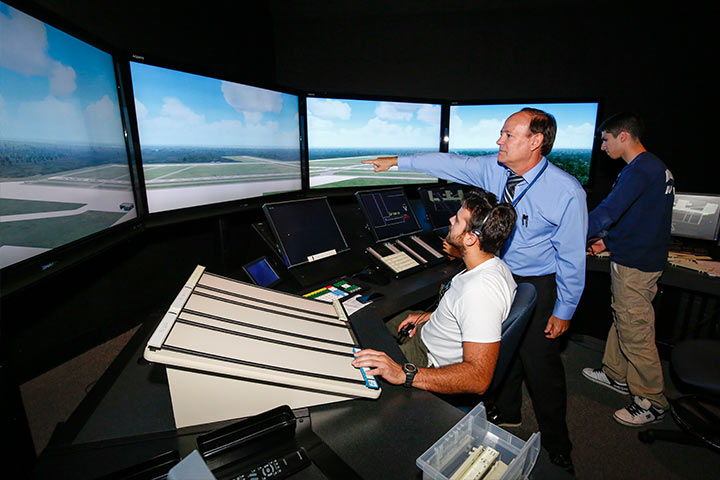 Transportation and Logistics
According to the U.S. Bureau of Labor Statistics, transportation and logistics operations is the second largest employment sector in the United States. The fluidity of integration in the field of transportation and logistics has expanded to include air, rail, sea, and truck transport.
As multinational corporations, governmental, and non-governmental organizations (NGOs) have expanded supply chain networks into an international industry, transportation and logistics is essential to the economic stability of this country. With an annual Gross Domestic Product (GDP) contribution hovering close to 9 percent, and is expected to increase, this trillion-dollar industry is looking to hire those who have the knowledge and skills necessary to increase efficiency and output of product.
At MDC, students will focus on supply chain logistics and management. They will learn to engineer solutions to operational problems while developing the analytical skills needed to excel in this fast-paced environment. Students can choose to work domestically or internationally for governmental agencies, global carriers, private or private and public sector organizations. And, with the School of Aviation's proximity to the Port of Miami and Miami International Airport, students will gain the experience needed to coordinate and manage the movement of goods both domestically and internationally.
Aviation
Aviation is a field that starts from the ground up. Before take-off, planes must be prepped, inspected, and guided to the runway. Carrying approximately two million passengers per day− or almost one billion people per year− aircraft are regulated by the Federal Aviation Administration to ensure the safety of its people and cargo.
At MDC's School of Aviation, our accredited degree and certificate programs will prepare students for a career in the field of aviation.