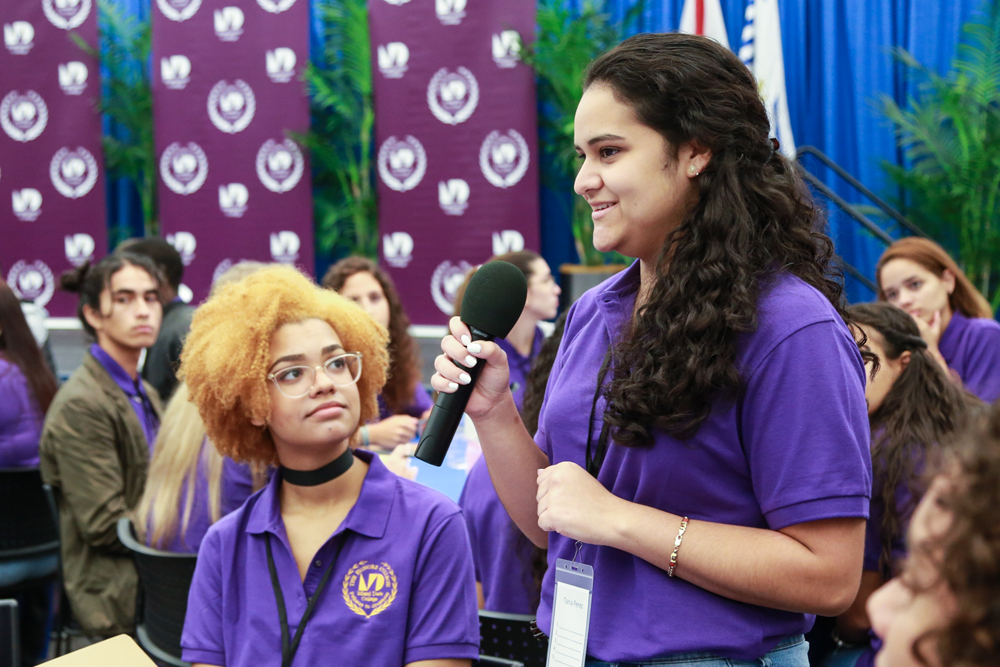 Why the Honors College?
The Honors College at Miami Dade College is a small collective of the region's brightest students supported by the resources of the largest institution of higher learning in the country. Energized by Miami's growth, South Florida's diversity and MDC's attentive faculty and directors, The Honors College lays a foundation that better prepares students for 21st century success.
Excelling in your higher education isn't only about the grades you make; it's about making the grade in the test that is life. Our students are challenged to go into the community at large to make change. From bi-weekly colloquia and service-learning opportunities to national and global seminars, every aspect of The Honors College experience inspires students to be well-rounded citizens of the world. As a result, they remain competitive and engaged in the world at large long after they graduate.
Your college isn't just something you belong to, it's something that belongs to you. The Honors College will encourage you to take ownership of your college career and step into the life that awaits you.
The Story is YOURS. The Honor is OURS.
Dual Language Program
The first associate degree program of its kind in the U.S., the Dual Language program at The Honors College was launched in 2006. Offering an intensive curriculum in English and Spanish exclusively at Padrón Campus, the program is ideal for academically gifted, bilingual students. Research shows that students who are bilingual reap increased cognitive, personal and social development skills, become more marketable in the workplace and have expanded job opportunities. In order to help students capitalize on this, the Dual Language program challenges them to be more than just conversant – they must become fully fluent in both languages and comfortable enough to conduct business in Spanish and English.