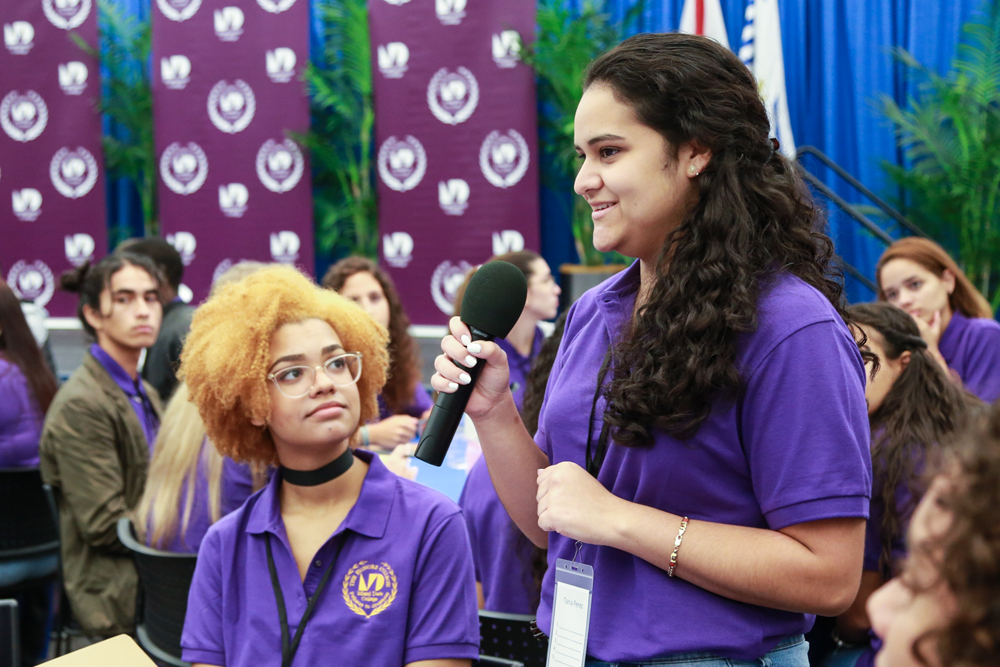 Why the Honors College?
Energized by Miami's growth, South Florida's diversity and MDC's attentive faculty and counselors, The Honors College lays a foundation that better prepares students for 21st century success.
Excelling isn't just about the grades you make in college, it's also about making the grade in the test of life. Our students are challenged to go into the community at large to effect change. From bi-weekly colloquia and service-learning opportunities to global seminars, every aspect of The Honors College experience inspires students to be well-rounded citizens of the world. As a result, they remain competitive and engaged in the world at large long after they graduate.
Your college isn't just something you belong to, it's something that belongs to you. The Honors College will encourage you to take ownership of your college career and step into the life that awaits you.
The Story is YOURS. The Honor is OURS.