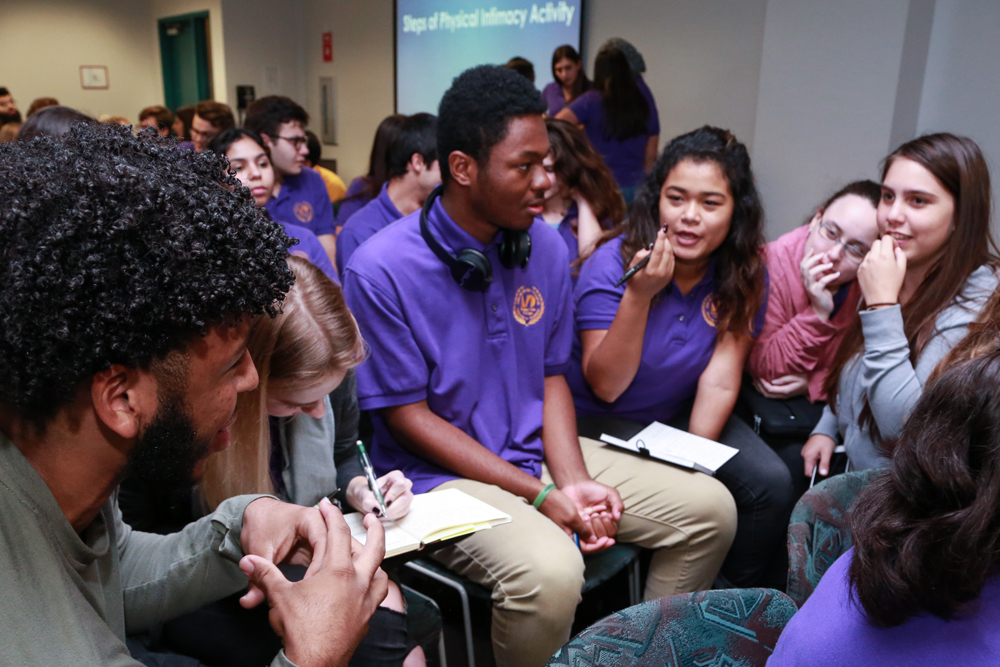 Learn. Engage. Impact.
MDC is a teaching institution, where you will meet exceptional faculty who will provide quality instruction in small classes. At The Honors College you will earn an associate of arts degree with over 50% of the credits with honors. This pathway will position you for success when you transfer to another institution to pursue your Bachelor's degree.
Beyond leading you to academic excellence, The Honors College at MDC fosters commitment to our local community with a service learning component. Furthermore, our students are encouraged to participate in national and global political discourse via annual seminars through The Washington Center in Washington, D.C., the Global Citizenship Alliance Seminar in partnership with the Salzburg Global Seminar in Austria and more.
Opportunities to make your voice heard abound through The Honors College. Our students don't just talk about change, they make it happen, which is why MDC has been recognized as an Ashoka U Changemaker Campus.
Unique Resources and Conferences
Bi-weekly conferences with important outside speakers expose Honors College students to various current themes and issues that can be further addressed via MDC's many organizations, including the Institute for Civic Engagement and Democracy, the Student Government Association, Phi Theta Kappa Honors Society and the Earth Ethics Institute.
MDC also has resources to help students develop creative interests such as the Live Arts Lab, Makers Lab and Miami Fashion Institute Fashion Lab on Wolfson Campus, and the Visual Resource Center for artists at Kendall Campus.
A provider of many of Miami's cultural offerings, MDC hosts renowned events such as the Miami Film Festival, Miami Book Fair, Maker Faire Miami and more. The College is also a destination on the political circuit and regularly hosts diplomats, U.S. presidents and foreign dignitaries. Honors College students at MDC often gain special access to prominent figures and attend exclusive receptions.