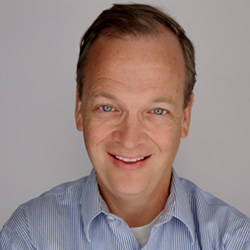 As McDonald's Chief Data Analytics Officer, Craig is infusing data use for value across the global enterprise. He is leading enterprise data transformation, establishing a best-in-class data strategy and governance and evangelizing these changes throughout McDonald's.
Most recently, Craig was the Director, Global Data Insights & Analytics at Ford Motor Company. In this role, Craig provided the executive office, product development, manufacturing, global supply chain, finance, human resources and business units with data insights to enable better decision making for the enterprise.
Craig has more than 25 years of experience working in corporate strategy and data analytics as well as manufacturing, construction, healthcare, supply chain and management consulting. Prior to Ford, Craig was the first Senior Vice President, Data Analytics at McKesson Corporation, leading analytics for the company worldwide.
Craig also served as the first Chief of Analytics for Caterpillar. Leadership at Caterpillar included roles in strategy, IT, 6 Sigma, and supply chain. Prior to that, Craig was part of Deloitte Consulting's Strategy and Operations practice. Craig also served as a Lieutenant in the U.S. Navy Civil Engineer Corps.
Craig has earned multiple awards and distinctions, including Millennium Alliance's Data Innovator of the Year and International Institute of Analytics Project of the Year. Craig serves on professional councils focused on advanced analytics and digital transformation. He is an advocate and mentor for the advancement of STEM programs across the globe, including USFIRST Robotics. Craig is an Adjunct Instructor at the Heinz College of Information Systems and Public Policy at Carnegie Mellon University and has previously advised other colleges and universities on data analytics curriculums.
Craig has an MBA from the University of Illinois, a BS in Industrial Engineering from Purdue and is a licensed professional engineer. Craig and his family currently reside in Michigan.