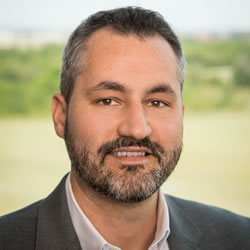 Dr. McCarville is currently the Vice President of Education and Data Strategy at MTX consulting group as well as the Chief Strategy Officer of MavQ AI. He departed last year as the Chief Data Officer for the State of Florida, under the Executive Office of the Governor and Department of Management Services where he worked with all 32 state agencies, 67 counties, 12 state universities and 28 state colleges. Dr. McCarville speaks nationwide on strategically leveraging data, advises numerous boards and continues to adjunct teach data analytics, disruptive management, data storytelling, robotic and analytics processing automation at multiple U.S. universities.  Dr. McCarville was also the Director of Enterprise Systems (MDM, CRM, AI/ML, Analytics/Visualization) and taught as an adjunct professor at University of Florida teaching Business Data Analytics with Google Cloud, Salesforce, Alteryx, Tableau, PowerBI, and IBM Cognos certifications.
At Creighton University, Dr. McCarville completed the Doctorate in Business Administration (DBA) program in Business Intelligence Analytics (BIA), as well as an MS-BIA, an MBA in Strategy and Management, a Masters Certificate in Agile and Waterfall Project Management and BSBA in Management. At M.I.T. he completed a Professional Certificate in Big Data (collection, processing, and storage), at Georgia Tech, their Business Analytics: Leveraging the Power of Data Executive Program and finally at Boise State their Professional Certificate in Descriptive Data Analytics with Excel PowerBI tools.
Dr. McCarville is a prior public assistance program beneficiary, ward of the state, group home and adoption process 'alumni', as well as a 15 year stage 3 Hodgkin's Lymphoma Cancer and 5 year PCA stroke survivor.  He thoroughly enjoys speaking and participating in fundraising, motivational & patient/family support events. Please reach out if interested on and off campus.
View Matthew McCarville on LinedIn