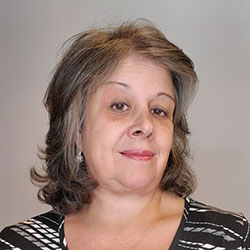 Perla Sierra joined Assurant in 1994 and has held several leadership positions within Finance and Data Analytics. Currently, she serves as Assistant Vice President, Business Intelligence for the Corporate Data Analytics Center of Excellence. Currently, Perla leads the evaluation, implementation, and adoption of emerging data management technical and digital solutions, and quality technologies in the marketplace that add substantial value to the businesses and functions for Assurant. Utilizing an agile approach, she manages a portfolio of global data quality improvement and remediation projects through the entire lifecycle from proof of concept to full scale production to include business case development and obtaining budget approvals to deliver measurable business outcomes with better data.
While at Assurant. Perla has demonstrated achievements in systems-wide implementations, data analytics, operational management, finance, learning outcomes assessment, strategic planning, people analytics, conflict management, and institutional culture and behavior. Perla believes in the elastic enterprise which starts with a human-centered design, communication being at the core, and reinforced with coaching, all while blending human expertise with innovations in data and digital technologies throughout to eliminate operational silos and increase analytical maturity. Perla's use of technology and data mastery is used to exploit data utilizing adequate governance and control while employing data visualization techniques and technology to drive insights. This data mastery inherently provides underlying confidence with the data and provides insights to the business with self-service functionality.
She is an advocate for corporate diversity initiatives cultivating an awareness for growing diversity, removing roadblocks, advocating for special groups, and operationalizing inclusion to accelerate a culture of belonging.
Perla has a Master in Business Administration with a Major in Global Management from University of Phoenix, Bachelors from Nova University and an Associate Degree from Miami Dade College. She is an active Project Management Professional (PMP) and also holds Lean Six Sigma Black Belt (LSSBB) Certification. She is also involved with United Way of Greater Miami and the Habitat for Humanity.