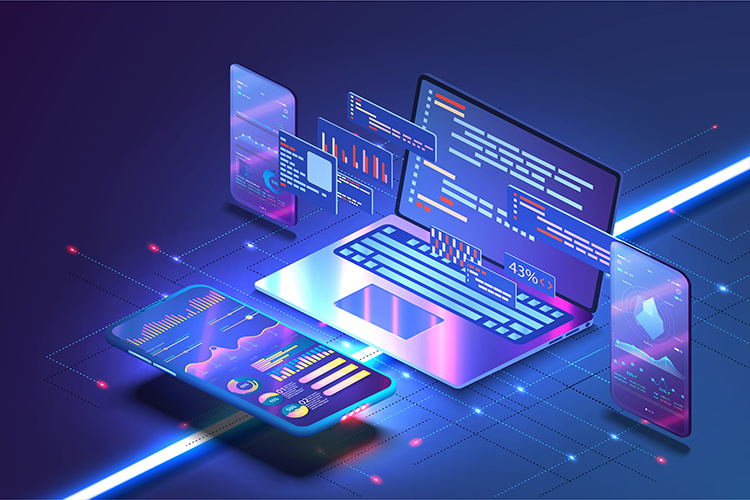 empower your future with apple Swift courses!
Are you an aspiring coder or a seasoned professional looking to advance in your career? Look no further! Whether you're looking to upskill, reskill, or leap ahead in your career, our credit and non-credit Apple Swift course offerings are tailor-made for you. Dive into the world of Apple app development with our Miami Codes initiative.
MDC has partnered with Apple to launch the Miami Codes initiative aimed at increasing the number of minority students with iOS app development skills. This immersive, comprehensive program is designed to equip students with the skills needed to develop high-quality applications for iOS, the operating system that powers Apple's iPhone and iPad devices.
Join our miami codes initiatives
Our Miami Codes initiative uses a hands-on, project-based learning approach to instill a deep knowledge of Swift, the powerful and intuitive programming language developed by Apple. Some of the benefits of our program include:
Flexible Learning for Adults: Built with busy schedules in mind, our courses let you learn at your pace, ensuring that you never miss a beat in your professional or personal life.
Everyone Can Create: Our curriculum caters to learners of all levels. Start with the basics or hone your skills to push your tech career to new heights.
Real-World Application: Through hands-on projects and practical lessons, you'll be creating your own apps and solutions in no time.
High Demand, High Reward: Swift is at the heart of many top-performing apps on the App Store. Mastering it opens doors to countless opportunities in the booming tech industry
Industry Certification: Earn industry-recognized App Development in Swift Certifications that can boost your career opportunities.
Secure Your Enrollment Today!
The Miami Codes initiative consists of two Apple iOS app development courses. Miami Codes covers the tuition, fees, and Apple certification costs for Miami-Dade County residents registered in these iOS app development courses at MDC. Tuition funds and fees will be applied at the in-state tuition rate after all other resources available to cover tuition and fees have been applied.
Credit courses
The courses COP2654 – iPhone App. Dev. 1 and COP2658 – iPhone App. Dev. 2 offer a formal academic path towards a degree in Mobile App Development while obtaining the Swift certifications from Apple. Fill out the Interest Form to be the first one to know when the courses open for enrollment. All current sessions of these courses already started.
Non-Credit Courses
The School of Continuing Education is constantly opening sessions of the Apple iOS Mobile Developer courses. These courses are designed to provide you with industry-relevant skills for professional development and can be applied towards the Apple iOS Mobile Developer Certification.
Register Now
For additional information regarding our Apple partnership and Miami Codes Initiative, please contact the School of Engineering and Technology at entec@mdc.edu.
---